You have lots of opportunities to explore Bruthen and our wider district, whether you want to stroll, hike, ride, or drive.
Eateries & Watering Holes
Hungry? Thirsty? With cafes, bakery, brewery and local pub, there is plenty to choose from in Bruthen.
Located in the centre of East Gippsland's incredible abundance of fresh local produce, Bruthen is a great place to start your tour of our region.
The East Gippsland Food Map is a great way to discover the region's best local
food and wine producers and experience the wonderful fresh produce East Gippsland has to offer.
https://www.eastgippsland.vic.gov.au/Business/Business_Support/East_Gippsland_Food_Map
Collectables and Curios, Art and Music
Bruthen has a vibrant creative community. Wander down Bruthen's Main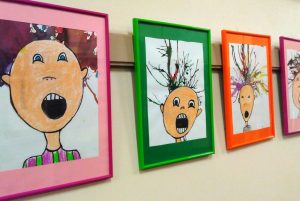 Street to checkout the galleries and shops filled with all manner of curious objects, preloved goods and local art.
Bruthen's Op Shop is particularly popular with visitors. Staffed by community volunteers, the Op Shop is operated by Bruthen's St Matthews Anglican Church.
Local and visiting musicians are sometimes found performing at the local venues on a Saturday evening or on a sunny Sunday afternoon. Check out our Events page to see what is coming up in the near future.
Bruthen Art & Information Centre
A proud community enterprise, the Bruthen Art Gallery and Visitor
Information Centre is housed in Bruthen's oldest surviving wooden shop this delightful little art gallery and information centre is well worth a visit while in our picturesque village.
Bruthen Art & Information Centre
Bruthen Caravan Park
Situated on the banks of the Tambo River, the Caravan Park is a very short
walk from the cafes and watering holes in Bruthen. A great place to base yourself to tour the local area.